Equipment rental
It is possible to rent equipments such as tents, sleeping bags, isolated mattrasse, kitchen kit, tables and benches as well as kitchen tents during the Jamboree time.
NEW!   It´s possible to buy 2 pers, 3 pers and 4 pers. tents with the Jamboree logo.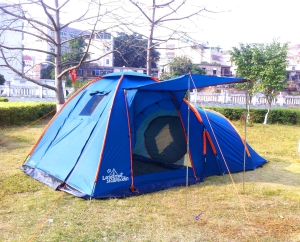 You can book the equipment – click here

All prices are in Icelandic kronas (ISK)
Please note that all prices are subject to changes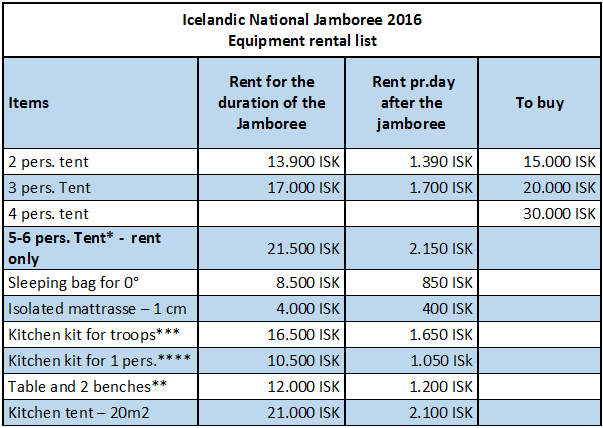 * Only a limited number is available, first comes first gets.
** Suitable for 8-10 persons
This is what is included in the Kitchen Kit for troops and Kitchen Kit for 1 pers.