Adventure, Nature & Relaxing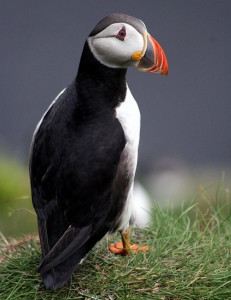 Puffin Express
(only from Reykjavík)
Price 5.000 ISK Adult & 2.500 ISK children (7-15 years)
The Puffin Watching tours with Special Tours, Puffin Express, have been popular for over a decade! Special Tours is a pioneer in Puffin Watching with 17 years of experience, and our especially designed boat, Skúlaskeið or "Old Skuli", make us the leading expert in the area. The islands we visit are covered with small hills and slopes and both are well known for their colorful birdlife. The island's shores are rocky but Old Skuli is especially designed to take us as close to the islands as possible due to its shallow draught. When we arrive to the islands we turn off the engine so our passengers can observe the birds and the beautiful surroundings.
Special Tours is the original Puffin Tour Company in Iceland! It was founded in 1996 and started the Puffin Tours to the puffin island.
Duration:
 1 hour
Departures: 10:30 , 12:30 , 14:30, 16:00
We recommend warm clothes and even some sunscreen in the summer months! This tour is operated by Special Tours. They ask that all the passengers arrive at least 20 minutes prior to departure for check in and boarding (recommended time is 30 minutes to be safe).
What´s included: 
Guided boat tour
100 % Sightings
Binoculars provided on board!
We get you extra close!
17 years of experience