Classic Tour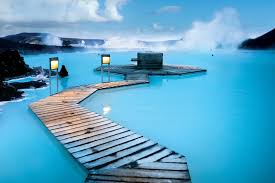 Blue lagoon special tour
Price 11.200  ISK Adult (16+) &   9.250 ISK children (2-15 years)
Spoil yourself by bathing in the famous Blue Lagoon on your visit to Iceland. There is no better way to start your Icelandic adventure than by bathing in the famous Blue Lagoon.
It is possible for to be dropped off at Keflavík International Airport (KEF) as nothing can be compared to the the unique experience to soak up the scenic beauty and enjoy breathing the clean, fresh air while relaxing in the warm geothermal seawater before continuing your journey.
Blue Lagoon has limited spots available and we can offer you Blue lagoon Tour on
July 16th @ 10:00 & 16:00

July 24th@ 18:00

July 25th @ 09:00

Bathing suits and towels can be rented on the spot. You can safely store your luggage at the Blue Lagoon while bathing. Storage cost is 4 EUR (600 ISK) per bag.
The Blue Lagoon has an age limit of 2 years.
What´s included:
Return Bus fare
Admission to the Blue Lagoon
Pick up is up to 30 minutes before departure