Icelandic National Jamboree 2021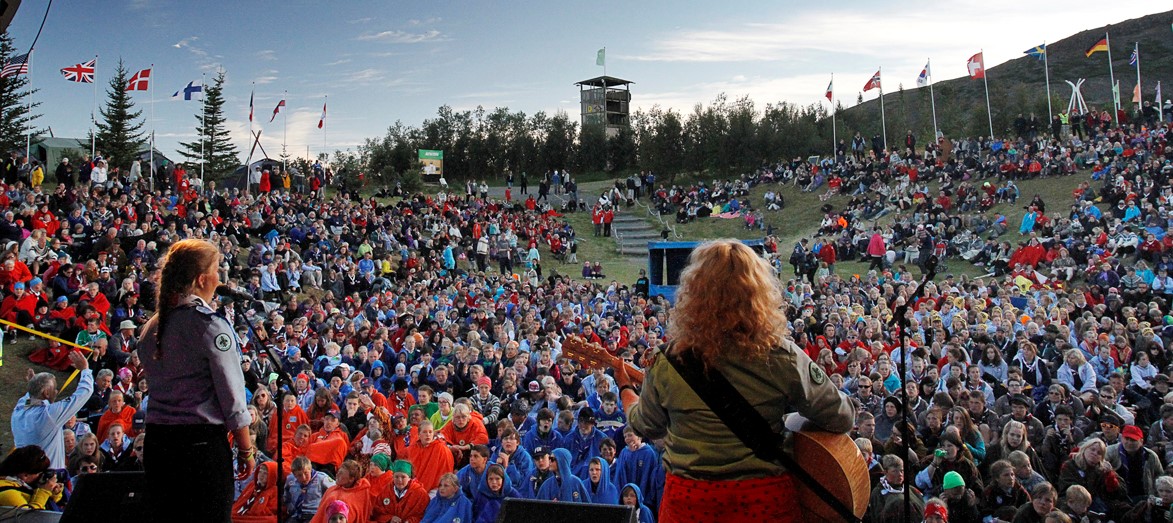 The Jamboree was originally scheduled to take place summer 2020, but due to the Covid epidemic, it was postponed.
The aim was to have the Jamboree at Hamrar camspsite, but after assessing the overall situation, the board of the Icelandic Scout Association decided to move the Jamboree to Úlfljótsvatn, where it will be held in the summer of 2021.
The Icelandic National Jamboree 2021 will be held in Úlfljótsvatn Scout Centre. Scouts and guides ages 10 years and older from all over the world are invited to join us from July 14th through July 20th 2021. 
We'll focus on building a better world together with the United Nations Sustainable Development Goals as a guiding principle. We'll learn ways to make the world a better place for everyone, try new things, make great friends and above all else, have fun.
Come participate in a fun, exciting and life changing activities in Iceland next summer!
The Jamboree will be held at the Scout Centre in Úlfljótsvatn. 
Scouts have built up the area in the last years with the goal in mind to have it ready for big scout camps. The facilities are great, with big flats, good showers and toilets, as well as great nature and activities all around.
Many Jamborees and The World Scout Moot in 2017 have been hosted there with a big success.