Icelandic National Jamboree 2021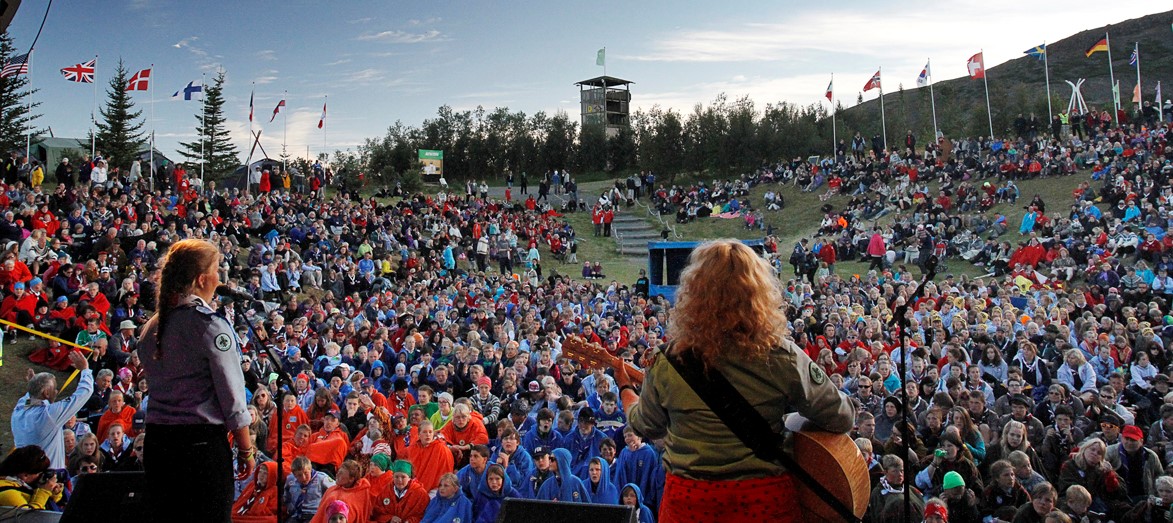 The Icelandic National Jamboree 2020 will we held in Hamrar Scout Centre, an amazing campsite in the northern parts of Iceland. Scouts and guides ages 10 years and older from all over the world are invited to join us from July 14th through July 20th 2021. We'll focus on building a better world together with the United Nations Sustainable Development Goals as a guiding principle. We'll learn ways to make the world a better place for everyone, try new things, make great friends and above all else, have fun.
Come participate in fun, exciting and life changing activities in Iceland next summer!
Hamrar Scout Centre is a beautiful campsite located in the northen part of Iceland. It's a peaceful and friendly place surrounded by the forest Kjarnaskógur on the outskirts of Akureyri, capital of the north. The campsite is well equipped with excellent facilities, playgrounds and great hiking trails. The area has amazing opportunities for all kinds of activites, which is why it's perfect for the Icelandic national Scout Jamboree. Many successful Jamborees have been held there before, and we're excited to spend a week there together in a society that we'll create for ourselves.
On the jamboree,  the camp site will be divided into 4 areas where the themes are the four elements : Fire, Water, Earth and Air
Fire and Water are participants' camps, where the groups will set up their tents and decorate in the area theme whether it is water or fire.
Earth is divided into two program areas within the jamboree site. One where open activites will be available and another where the activity-villages will be. Other programs and activites take place outside the area.
Air is the family camps.
A map of the campsite will be published soon.